The Clemson School of Architecture is looking to make its mark on A Decade of Dreams. On Monday, January 31,  Director of Landscape Architecture and Undergraduate Programs, Matthew Powers, along with more than 20 students from the spring studio design class, visited the Greenwood campus to discuss future plans and ideas.
Their class has chosen Connie Maxwell as their spring project. Powers explained that they would be working in collaboration with two other professors, bringing a lot more resources and capabilities to the table.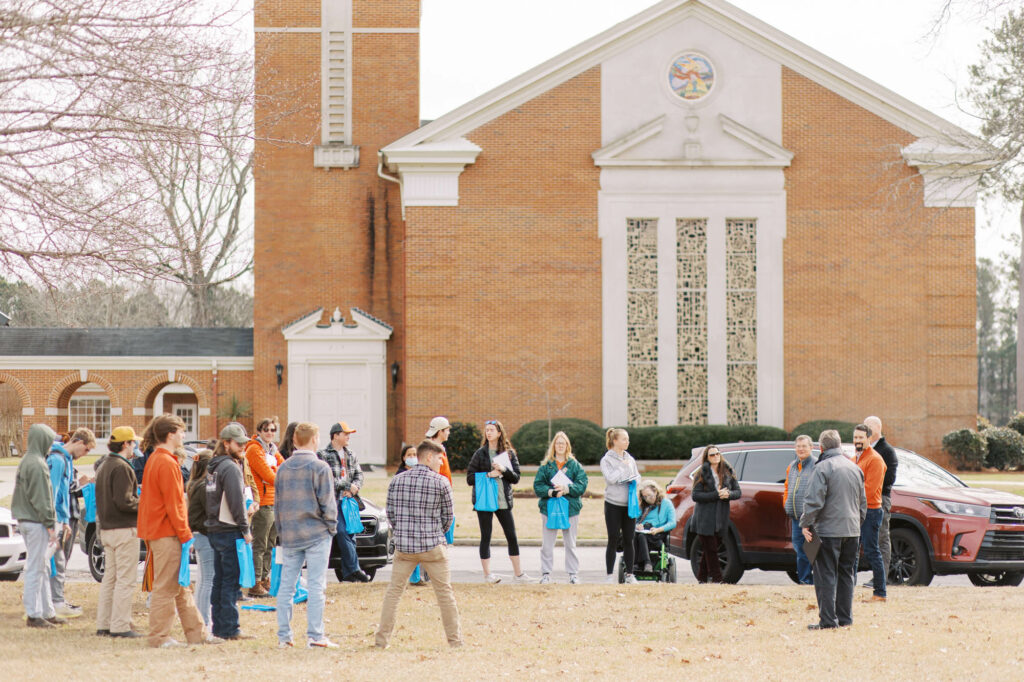 "This will be an integrated project," Powers said. "We can do some actual real plans, which will provide more detail than just conceptual work."
Each student received a copy of A Decade of Dreams, Connie Maxwell's ten-year strategic plan launched in 2020.
"You are at the beginning of this new vision," Powers said. "We want to help you breathe life into your vision, especially in areas that are under-used or way down in the future that you haven't thought about."
Specifically, the class will be focusing on site plans, master plans, and overall vision. In addition, wayfinding signage and connecting all the campus elements together will also be a focus.
Powers explained how the mission of Connie Maxwell was what appealed to the kids the most when deciding on a project. 
"Students today want to make a difference," he said. "So this is a chance for that. That's a different element to this project for us."
The class will return to campus in early March to share their initial concepts and receive feedback from the Connie Maxwell leadership team. Then, they will return to present their plans and recommendations at the end of the semester. 
Connie Maxwell Children's Ministries has a growing relationship with Clemson University. On Friday, February 7, 2020, Allen Wood, an alumnus of the ministry, was awarded the Clemson Medallion—the highest public honor Clemson University bestows.
Woods is a retired architect and credits his time at Connie Maxwell for helping him to develop a strong work ethic and sense of responsibility.
Connie Maxwell has also received a grant from Dabo's All In Team Foundation for the past three years. This money has been used to help with needed cottage renovations on campus.