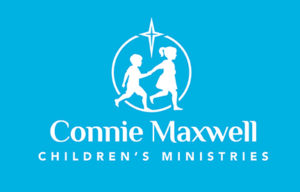 1.26.21—2021 has kicked-off some exciting changes for Connie Maxwell, a Baptist non-profit ministry established in 1892 to care for children and families in South Carolina. On December 10, 2020, the South Carolina Baptist Convention Executive Committee officially approved a request to change the organization name to Connie Maxwell Children's Ministries.
Following that approval, a new website was launched on December 17, reflecting a vibrant new brand and logo created by AM Agency, a Christian marketing firm based in Hurst, Texas.
This isn't the first time the ministry has gone through a name change. In 1947, Connie Maxwell Orphanage was changed to Connie Maxwell Children's Home because many of the children had parents and were not exclusively orphans.
The current leadership at Connie Maxwell felt it was necessary to change the name again to help reflect the variety of services presently offered beyond just residential care.
"Residential Care is our strongest tradition," said Connie Maxwell President William D. Nicholson II. "It's what we were founded on. However, because of our society's changing needs, we now offer other services, including Family Care, Foster Care, and Crisis Care. If we can serve and help more children and families by changing our name to better reflect who we are, then that's what we want to do."
The branding process for the ministry began in October 2019, when the Board of Trustees, staff, alumni, and other leaders from the Greenwood community participated in several days of focus group conversations lead by AM Agency. These meetings explored their ideas concerning the renewal of the name, message, identity, and logo.
Three emerging themes came from those focus group meetings—faith, family, and future.
"I can't think of three words that better reflect who we are and what we are all about," said Vice President for Communications Julie Miner. "Those will serve as the foundation for our new brand and messaging as we continue to look to the future."
The new branding was an essential first step in preparing for a new strategic plan called A Decade of Dreams. This plan is set to launch in February 2021, following the Board of Trustees' approval on February 4.
"As we began to put together a plan for our future, we wanted our name and logo to mirror our future dreams," said Connie Maxwell President William D. Nicholson II. "We felt like this was the most effective way of marking and making visual who we are and where we are going."