Three Connie Maxwell Executive Leadership Team members recently had changes made to their roles and titles. These were formalized during the August 4, 2022, Board of Trustees meeting.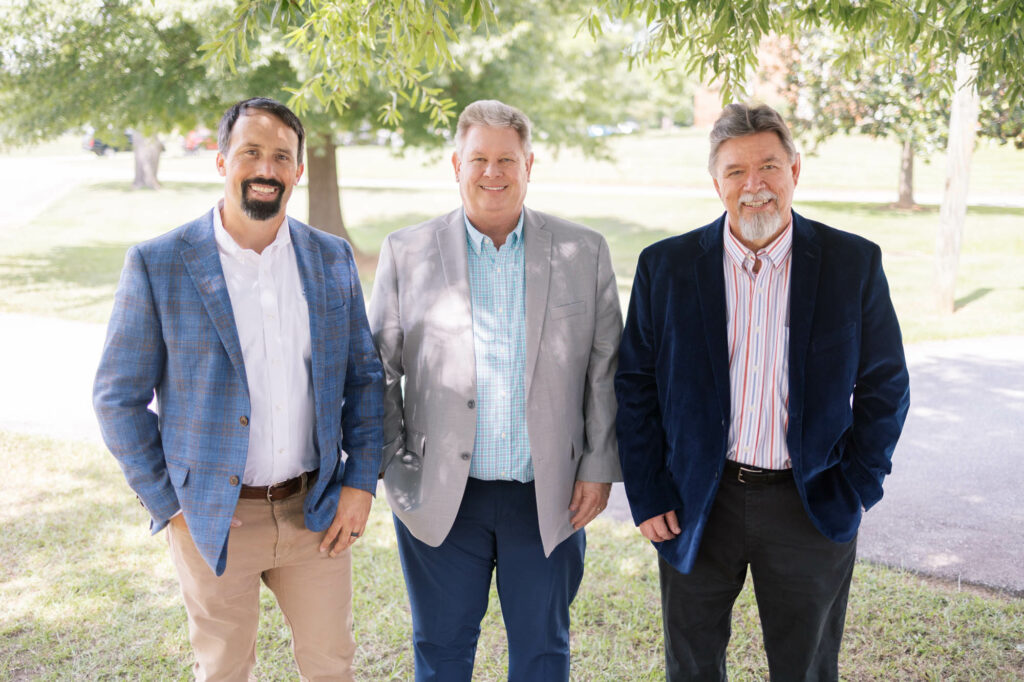 During the past five years, leadership at the ministry has been laying the foundation to move forward with a comprehensive campaign that seeks to fund the many initiatives featured in our strategic plan, A Decade of Dreams. However, as the campaign launch date gets closer, according to President William D. Nicholson II, it was essential to realign some people due to this focus shift.
"I want our people to know that we are anchored and strong in our leadership," said Nicholson. "Even amid this new campaign, we are steady. Home needs to feel that way."
Steve Shiflet was named executive vice president. He has been employed at Connie Maxwell for 38 years and has served in various roles, including houseparent and, most recently, the vice president for finance and operations.
"Steve earned this," Nicholson said. "He is an anchor on this campus. Everybody will feel good knowing Steve has been designated in this position and will hold the fort down."
Jay Boyd was named senior vice president for ministry strategy and engagement. He has been employed at Connie Maxwell for two years. Boyd will primarily lead the marketing and annual giving teams, including the new vice president for marketing and communications. He is also working closely with Foster Care and church engagement.
"I needed a title for someone who could manage a vice president and take care of things outside their current duties," Nicholson said. "That person was Jay."
Eric Taylor has been employed at Connie Maxwell for 25 years. He was named vice president for advancement and campaign director. Nicholson sees the relationships that Taylor has built over the years with donors and supporters as invaluable.
"Eric can do what many people can't do because of those relationships, so I have asked him to accept an addition to his title," said Nicholson.