The Best Heroes
Written by Doug Kauffmann
Follow along as a young boy gets to experience one of his greatest adventures — a New York Giants football game! After reflecting on his experience, he realizes the important truth that not all heroes wear shoulder pads.
This book is dedicated to all who are champions on behalf of children, starting with their own children. It is also dedicated to the doctors, nurses, caregivers, and staff in medical facilities who have been our "Best Heroes" and have sacrificed so much in caring for those patients and families who have battled the COVID-19 pandemic.
"This children's book is more than a creative offering—it represents a lifetime of compassion to children," said Connie Maxwell President William D. Nicholson II. "From this tender story with his father and his service as pastor, Doug Kauffmann's life has been a testimony to thousands of children by beautifully illustrating not only his father's love for him but the love of Christ to all Connie Maxwell children through the years."
A portion of the book's proceeds will continue that legacy of love by helping children and families at Connie Maxwell.
About the Author
Doug Kauffmann is the retired pastor of Connie Maxwell Children's Ministries in Greenwood, SC, where he and his wife, Sally, served for twenty years. Sally worked as the minister of music and education. Doug teaches at Lander University in Greenwood as an adjunct professor in religion. He is the author of Tobia's Story: The Life and Civil War Career of Colonel Tobias B. Kaufman, 2nd Edition.
Illustrated by Cherry Smith
Cherry Smith teaches preschool in Greenwood, SC. A visual arts graduate of Lander University, she speaks at schools and libraries and is the author and illustrator of Juniper Jupiter: World's Greatest Juggler, and Sleepwalk Jones.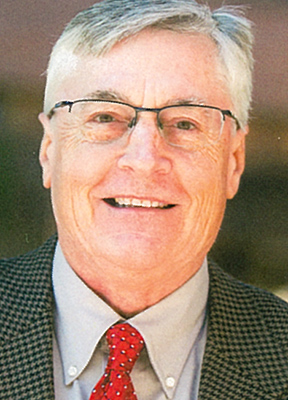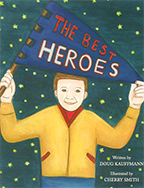 Purchase a book and support our ministry!
Complete the form below to purchase Doug Kauffmann's The Best Heroes book. We are requesting a minimum donation of  $15.00 per softcover book and $25.00 per hardcover book. Shipping is included. All proceeds from the book will help the children and families at Connie Maxwell. Thank you for your support!